Sit Stay Dog Emporium is one of the most comfortable adoption awareness venues in Toronto; cafe, coffee, treats and sofas. The adoptable dachshunds ruled! Photos of the event here on Furever.
It didn't matter what the weather was like outside because inside it was all about cozy wieners! Sit Stay Dog Emporium played host to Canadian Dachshund Rescue on this April Saturday, and the comfy doggie cafe slash pet store welcomed them with lots of room on the sofas, hot coffee, and lively conversation.
This is actually the second time the Dachsies have taken over the store, and that's just fine with owner Andy Senyi. A passionate dog lover himself, he and his super friendly staff – Amanda, Jessica, Darlene and Tara – are making a point of opening the cafe-store to rescue groups looking to educate visitors about the benefits of adoption.
Adoptable Dachsund Yumi in the House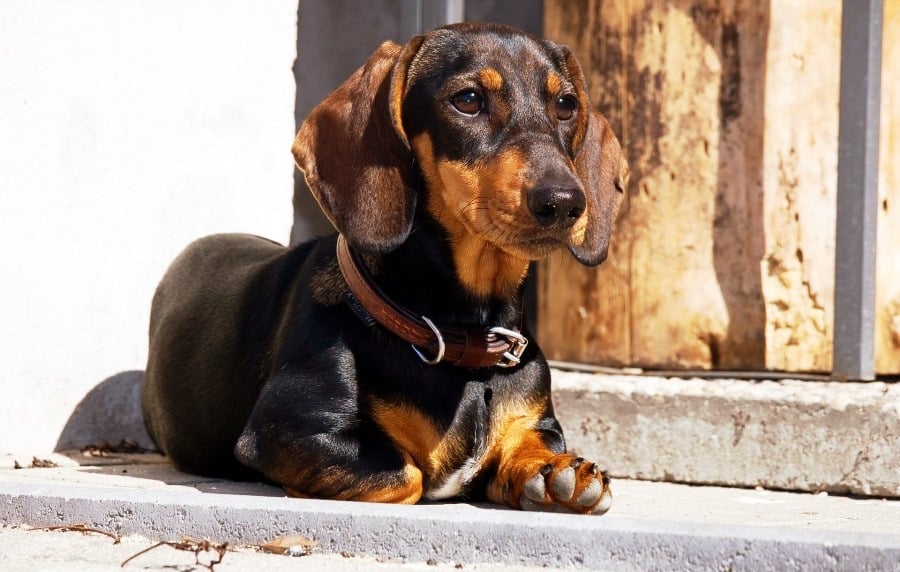 Yumi is a little dachshund available for adoption. She met a very nice couple that were very interested in making her one of their family. Of course it does not happen on the spot, but we could see the sparks flying! The rescue groups reports that Yumi is friendly, fun loving dog, 8 years old and as you can see here she has a beautiful red coat with a bit of dapple pattern on her ears and a bit of white on her back paws.
Sometimes strangers make her nervous and she will bark. Her foster mum is doing a great job helping her with this insecurity. Yumi certainly warmed up to her visitors quick enough indeed. Having never lived with another canine and never being properly socialized with other dogs, she can be easily intimidated by some dogs. Her caretakers feel that a free home with a patient and understanding owner would be perfect for Yumi!
Coco and Mindy Adoptable Dachshunds Looking for a Home Together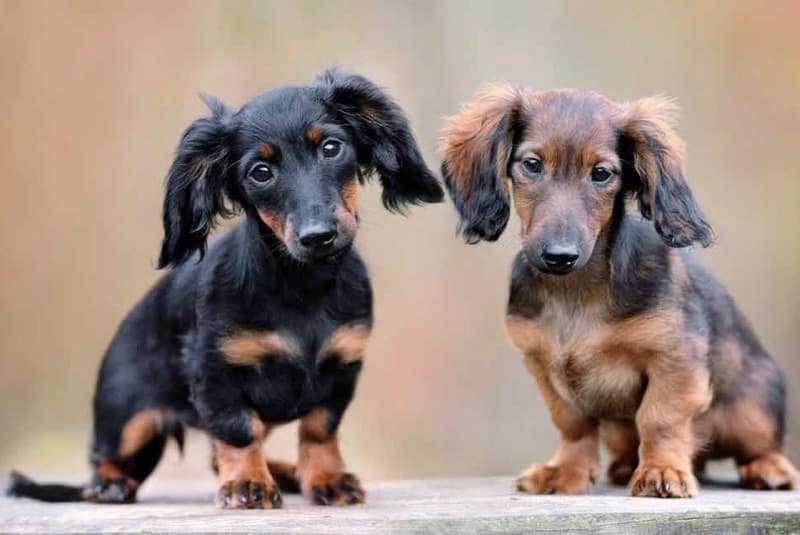 Coco and Mindy are a one of a kind pair; they truly love each other and look out for each other. They are happy to make friends together, from humans to other canines. They are looking for a forever home where they will be spoiled and receive as much love as they have to give in return! They are sweet, kind, snoring little Dachshunds that will add joy to any family. They were certainly a hit with every visitor that came through the door at Sit Stay Dog Emporium!
Canadian Dachshund Rescue (CDR) is a volunteer driven organization dedicated to saving and rehoming abandoned, neglected, and unwanted Dachshund and Dachshund mixes. Founded in 2001, CDR was created in response to the overwhelming number of Dachshunds desperately needing to be rescued in Canada. To date CDR has saved the lives of almost 1,000 wiener dogs from abuse and euthanasia.
Sit Stay Dog Emporium at Yonge and Eglinton
I can't believe Andy made me eat a dog treat – but he did! That's because much of the food and treats that the cafe store carries are human grade, natural, organic and – yes – edible by the likes of you and I as well as poochie! They pride themselves on carried raw from very local suppliers, baked goods they make themselves, and other delish delectables in the showcase up front.
Don't forget about water for your pets! Check our best collapsible water bottle and your dog will always feel good.
This little gal certainly made herself known to everybody who would listen! Rescued as part of a mission that saw over 50 dogs brought in from very dire straits, she is just now putting on healthy weight and growing back a gorgeous coat of soft blue. She'll be adoptable soon enough, and in the meantime, she shows Andy just how a doxie rolls!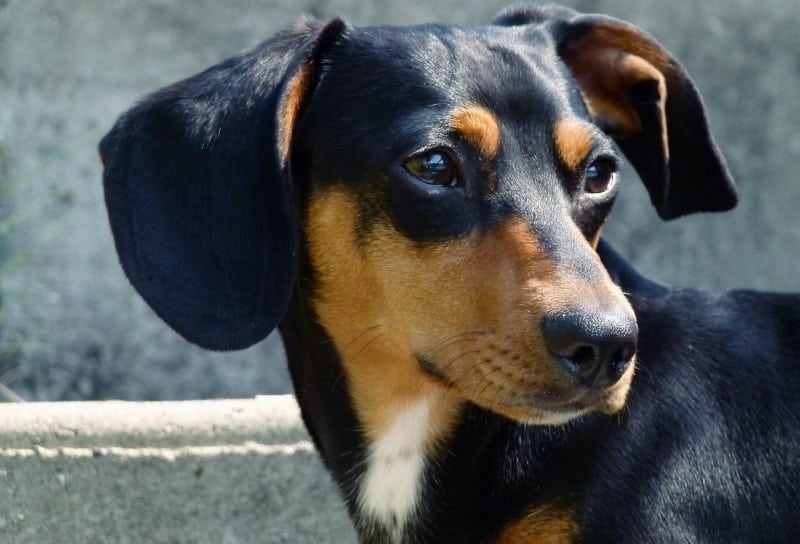 And then there was handsome Henry. Henry is a standard dachshund, and when he strutted into the room, he made you remember just what a dachshund was originally bred to do – chase badgers down badger holes! What a proud lad his is now. Now that is he in his furever home with his mumz of four years. His is one happy tail, you can see just by looking.
All in all it was wonderful day for adopting a rescued dachshund, a great day for hanging out and eating treats (dog and human!), having a coffee and enjoying the comfortable neighbourhood vibe. That's what Sit Stay Dog Emporium seems to be all about, and we here at Furever very much hope to introduce more of our member rescues to this terrific establishment. More adoption days coming up!
COMING UP in April – After the Track Greyhound Adoption at Sit Stay Dog Emporium