Ottawa Dog Rescue Groups Spotlight is on New Beginnings Pet Rescue, started by a volunteer rescue worker who formerly specialized in Australian Shepherds and now works with all breeds, including special needs dogs, blind dogs, deaf dogs and more.
There are many Ottawa dog rescues groups in the National Capital Region. Some of them are chapters of national breed specific rescue groups like Canadian Dachshund Rescue (Ontario), Golden Rescue, Canadian Chihuahua Rescue and Transport and Boston Terrier Rescue Canada.
Some of them are chapters of all breed rescues like Loyal Rescue and Tiny Paws Dog Rescue, or even international rescues like Soi Dog Rescue whose HQ is in Phuket, Thailand.
Ottawa Dog Rescue Groups Spotlight
Ginnette Wilson of New Beginnings Pet Rescue has an interesting specialization in her Ottawa dog rescue group. She works with dogs that are deaf and blind. Disabled animals often end up in shelters and deemed "highly unadoptable" since people may think they are stupid and can't be trained.
Historically, she specialized in herding dogs, Australian Shepherds, so she has much experience with that breed while working with other rescue groups.
When she launched New Beginnings, she decided that all breeds deserve help if she can provide it.
There are all kinds of crazy but wonderful stories that happen in the dog rescue world. Ginnette shares the story of Saffron, whowas dropped off by owners who wrongly thought he was deaf as well as seeing impaired. While he does have some visual issues, he is otherwise excellent.
She reports, "it's sad that if I hadn't decided to take him, he would be dead. Just because they thought he was deaf, and he's not." Ultimately he was adopted by his foster family who fell in love with him.
Adoptable Dogs at New Beginnings Pet Rescue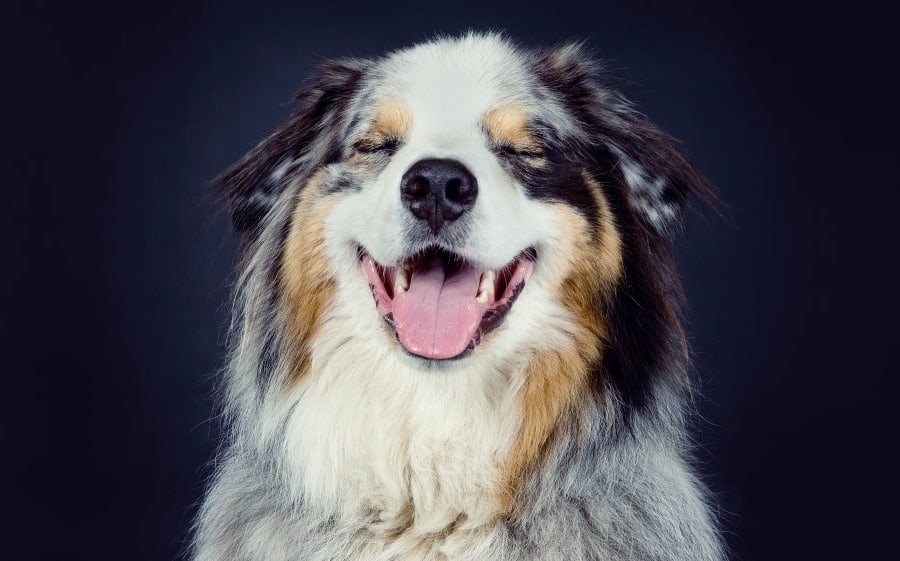 Everest, a young Australian Shepherd, was left at a shelter and scheduled to be euthanized. Now, although deaf and blind, he and Ginnette go for hikes where he runs off-leash and uses his nose to track her. "You have to work at keeping him safe because he's not a normal dog, but he's not that different either."
Ginnette adds that deaf dogs learn with hand signals, stay closer to their handlers, and are more visual than hearing dogs. Naturally, she warns against letting them off-leash near roads. Along with her own dogs, she currently fosters Everest and at the time of this interview, a puppy named Bobby, initially bought by an elderly couple looking for a lapdog. Obviously they had not done their homework.
Happy Tails are Inspiration
There are happy tails too, that keep rescue volunteers in Ottawa dog rescue groups inspired. Kim McGregor has adopted two dogs from New Beginnings Pet Rescue. Yoshi, presumably a Dachshund/Terrier mix, "was a very friendly little puppy, a little tiny thing" and yet is "a little bossy when he's not sure of something."
She points out that rescued dogs are often the ones that other people didn't want, or that the novelty of puppy ownership wore off for them. But regardless of the cause for surrender, Yoshi fits into her little family very well. "He's not going to win any contests for being a purebred, but he's a good dog."
If you are thinking of adopting a dog in Ottawa, check out the listings on Ottawa Dog Blog, the online hub of the National Capital Region Dog Community!