Wonderful adoptable dogs in Ottawa from Furever Member Rescue Groups and more! Come and meet many adoptable dogs at Ottawa Pet Expo November 9-10, 2013.
No matter what city in North America you are in, chances are you will have the opportunity to meet some dedicated rescue dog volunteers doing their best to reduce the number of dogs that are neglected, abandoned, homeless and in need. We are pleased to present this brief gallery of adorable adoptable Ottawa rescue dogs as much for its introduction to the rescue GROUPS as to the Ottawa rescue dogs. We have included the contact website for each rescue group below so you can find out more easily and quickly!
If you can't adopt, please SHARE using the icons above to help each Ottawa Rescue Dog and Dog Rescue Group find furever homes for these beauties.
Gallery of Adorable Adoptable Ottawa Rescue Dogs
Bobby is an Adoptable Dog with Hopeful Hearts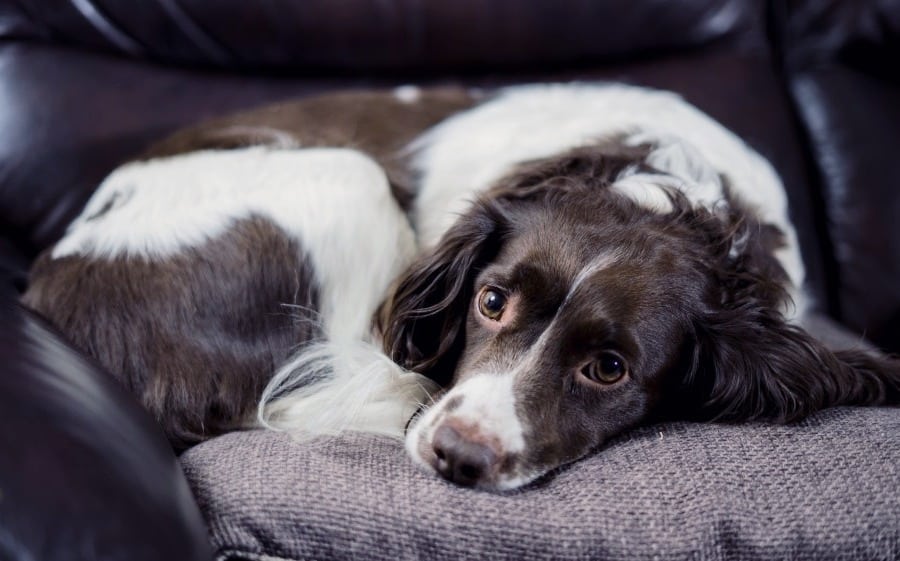 Bobby is the sweetest gentleman ever. He is a stunning looking, 10 year old springer spaniel who came to Hopeful Hearts from Ohio. Due to his owner's job re-location, Bobby and his 5 canine siblings were surrendered to the local shelter and consequently Bobby made his way to Canada and Hopeful Hearts.
He is a shy dog, but is slowly and steadily coming out of his shell, re-gaining his confidence more and more every day. He looks for support from his humans and once new people are slowly introduced, he readily loves them. Weighing a mighty 50 pounds (thats a little much for him), Bobby is counting calories in order to re-define his waistline. Ideally he should weigh around 45 pounds. Good thing he loves his walks and he is always ready to go!
If you are interested in this wonderful dog, please email the Hopeful Hearts team at [email protected]
Axl is an Adoptable Labrador with Catahoula Rescue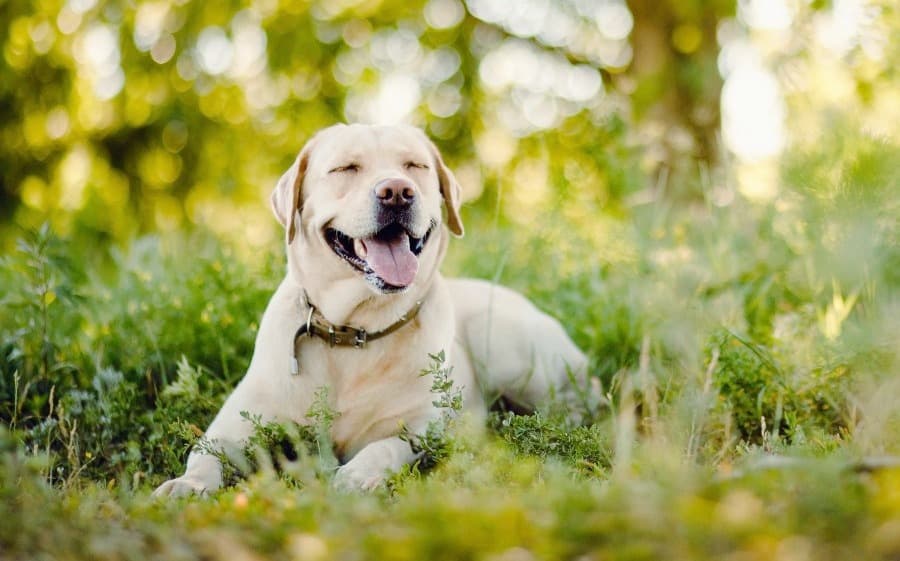 This wonderful rescue group will have its very own feature week starting Nov 11, and we're giving you a little taste ahead of time with Axl, a gorgeous adoptable Labrador with this rescue group based in Ottawa.
Axl the poster boy for Labrador Retrievers. He is a happy, loving and affectionate boy, who loves to play fetch. He is still a puppy at heart and his enthusiasm and excitement at greeting guests at the door or other dogs on the street can be a little overwhelming. Axl learns quickly and has caught on to many new commands, but is still learning to walk nicly on leash. He is also very curious and often slows down his pace to smell items of interest on his path.
Like all Labs, he is an enthusiastic eater, but is very polite and gentle with his food. Axl sometimes amuses himself by chasing light reflections on various surfaces, but can be distracted and move on.
Milo is a Miniature Pinscher with Minpinerie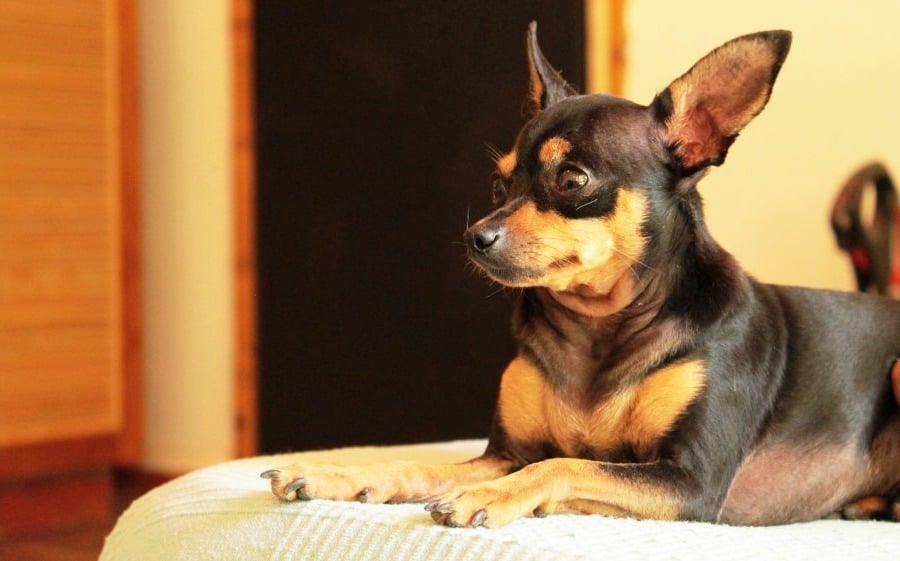 Milo is a 7 year old male, black and tan Miniature Pinscher with floppy ears and a natural tail. He has a very sleek shiny smooth jet black coat that sheds very little and a few soft white hairs under his chin. He has two brown very soulful eyes of a gentlemen, just imagine 'Puss In Boots' and you will understand his absolute adorableness.
Little Milo is house trained, potty trained and enjoys to be around this foster mum very much. Foster mum is working on his separation anxiety very hard and he's already improving. He is very friendly, cuddly, and very smart. He enjoys going on walks twice a day on leash. Don't let his age fool you…you stills loves to jump all over the place and play, he even literally hops like a rabbit when he gets super excited! You have to see it to believe it! He trots like a dressage horse too! Milo already knows the sit, paw, wave and down commands and is learning to take treats gently out of people's hands. He enjoys being brushed and he allows foster mum to brush his teeth. He is great with other dogs big and small, loves kids as well as cats.
Milo will fit into any household that will take the time to keep up with his training. Milo is fostered in the Ottawa area. Here's the link to find out more about adopting Milo the MinPin!
Nicky is Adoptable Ottawa Rescue Dog with CCRT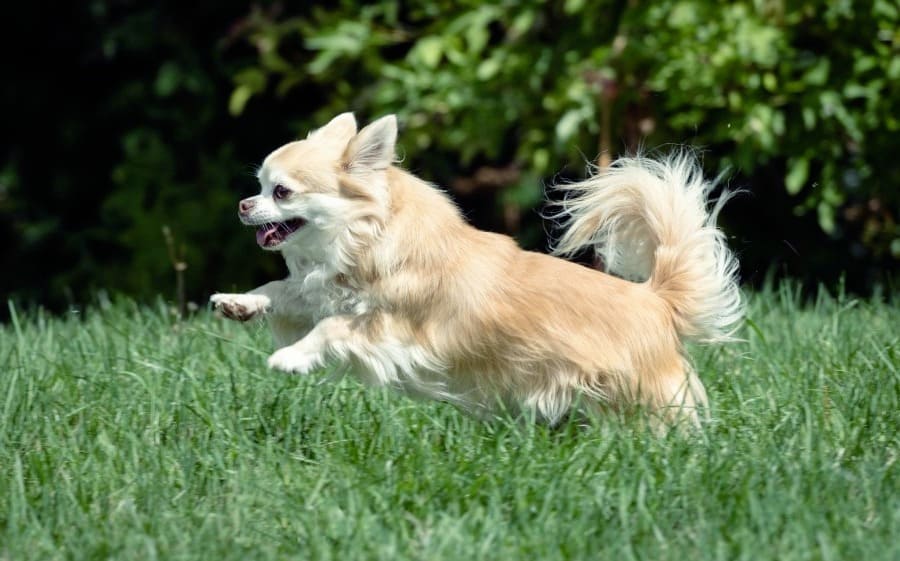 That's Nicky in his Halloween costume up at the top of the page! Nicky is a chihuahua likely crossed with a bit of something something, which is what makes him one of a kind adorable! He's got his very own doggy profile here on Furever, beccause he is being fostered by Furever Member Rescue Group Canadian Chihuahua Rescue and Transport. Read all about him right here!
Fergus An Adoptable Collie Mix with Collie Rescue Network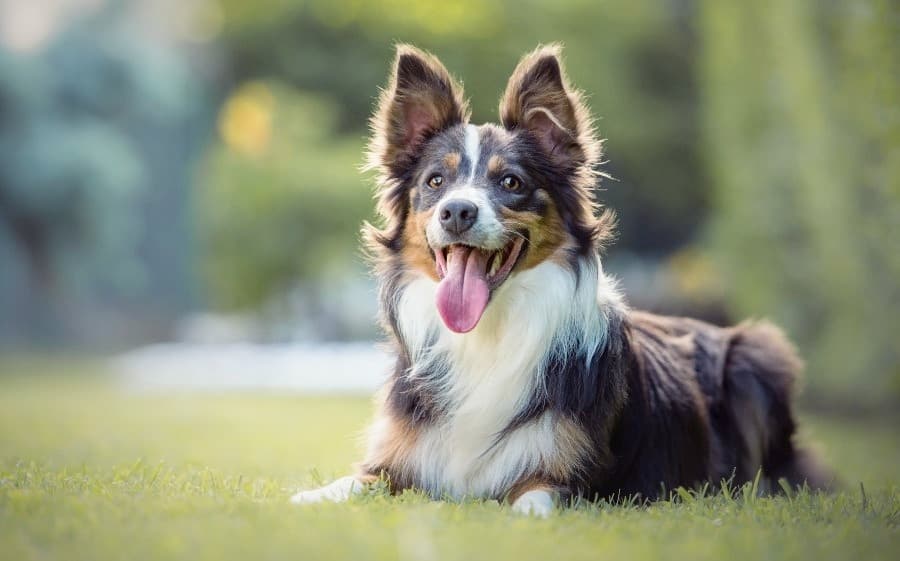 We visited Fergus just last week when we profiled his rescue group Collie Rescue Network as Feature of the Week! Read all about Fergus the adorable adoptable Ottawa rescue dog right here.
Golden Retriever Evan is an Ottawa Rescue Dog too!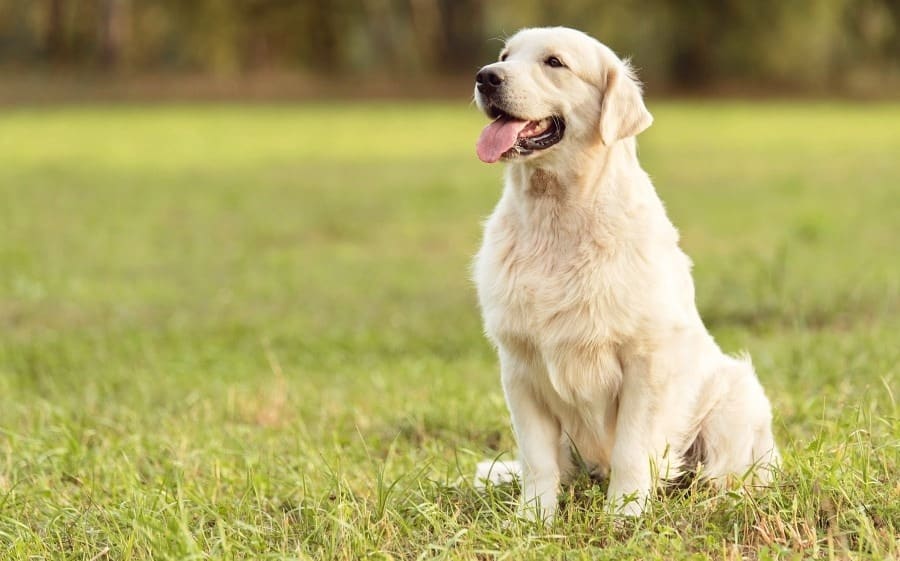 Believe it or not, Golden Retrievers – beautiful Golden Retrievers sometimes fall between the cracks and need a bit of help getting back to a furever home situation. That's where Furever Member Golden Rescue comes to the, well, to the rescue! Here's the fun profile for Evan, the adorable adoptable Ottawa rescue dog from Golden Rescue.
Looking for Adoptable Ottawa Rescue Dogs? Use Furever's Adoptable Dog Pages to Get Started!