Searching for pet-friendly housing in British Columbia (BC) can be both an exciting and challenging endeavor. As a pet owner, your furry companions are not just animals; they're cherished members of your family. In this comprehensive guide, we'll delve into the world of pet-friendly accommodations in BC, exploring topics such as pet-friendly homes, the regulations outlined in the Residential Tenancies Act, pet deposits, and the wide range of pet-friendly options available throughout the province.
Pet-Friendly Homes: A Haven for You and Your Pets
When it comes to "pets ok BC," the significance cannot be overstated. This phrase signifies more than just allowing pets; it represents a welcoming community that values the companionship and happiness that pets bring to our lives. Whether you're searching for a spacious house or a cozy apartment, the "pets ok BC" ethos ensures that you and your pets can find a home where you're not just accepted but embraced.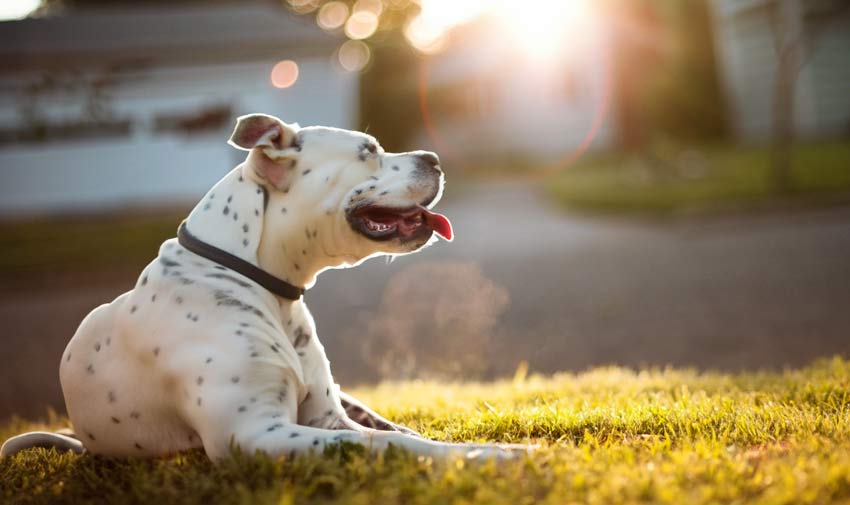 Finding the Perfect Pet-Friendly Housing
Pet-friendly homes come in various forms, from single-family houses with fenced yards to apartments in bustling urban centers. Whether you're seeking a retreat from the city or a vibrant urban lifestyle, BC offers a diverse range of options to suit your needs. With a pet-friendly housing approach, you can explore various neighborhoods that cater to different preferences and lifestyles.
Pet-Friendly Housing: Beyond Four Walls
Pet-friendly housing isn't just about the physical space; it's about the community and amenities that come with it. Many pet-friendly homes are strategically located near parks, trails, and pet-friendly establishments. Imagine starting your day with a leisurely stroll in a nearby park, your furry friend joyfully trotting beside you. This is the essence of pet-friendly living in BC.
Navigating Regulations: Residential Tenancies Act and Pets
The Residential Tenancies Act of BC, often referred to as "Pets 2002," outlines the rights and responsibilities of both tenants and landlords when it comes to pet ownership. This act is pivotal in ensuring a harmonious living environment for both pet owners and non-pet owners.
How Many Cats Can You Have in BC?
A common question among cat lovers moving into a new rental is, "How many cats can you have in BC?" The Residential Tenancies Act does not specify a specific number of cats allowed, but it does emphasize that tenants should not allow their pets to create a disturbance or damage the premises.
Pet Deposits: Balancing Security and Fairness
Landlords in BC have the option to charge pet deposits to safeguard against potential damages caused by pets. These deposits are typically refundable upon the satisfactory completion of the tenancy. However, the Residential Tenancies Act sets clear limitations on the maximum amount that can be charged as a pet deposit, ensuring fairness and preventing excessive financial burden on pet owners.
Exploring Pet-Friendly Housing Options Across BC
Victoria, known for its charming landscapes and pet-friendly atmosphere, offers a plethora of pet-friendly rental options. From stylish apartments to charming townhouses, you and your pets can experience the best of the city's amenities and pet-friendly parks.
Pet-Friendly Apartments: Vancouver, BC
Vancouver, a vibrant metropolis surrounded by nature, welcomes pet owners with open arms. Many apartment buildings in Vancouver cater to pets, providing features such as dog runs, grooming stations, and pet-friendly social events. The city's diverse neighborhoods ensure that you can find a pet-friendly home that suits your lifestyle.
Surrey's Pet-Friendly Charm
Surrey, with its suburban charm and family-friendly environment, offers a variety of pet-friendly apartments and houses. The city's dedication to pet-friendly living is evident in its numerous parks, walking trails, and pet-friendly businesses.
Strata Bylaws: Balancing Rules and Pet-Friendly Living
Strata corporations play a significant role in condominium and townhouse living in BC. While some strata properties have strict pet-related bylaws, others are more lenient. It's essential to review the strata bylaws carefully before moving into a pet-friendly strata property to ensure a harmonious living experience for everyone.
Rentals That Allow Large Dogs
For dog owners, finding rentals that allow large dogs can be a challenge. However, BC's pet-friendly housing landscape includes options that cater to large breeds. Some communities prioritize large dogs by offering spacious yards, walking paths, and nearby dog-friendly parks.
Pet-Friendly Initiatives: Connecting Pets and Communities
Kamloops, a city that embraces pets as integral community members, has launched the "Calling All Pets" initiative. This program encourages local businesses to welcome pets on their premises, making the city more accessible and enjoyable for both pets and their owners.
Low-Income Pet-Friendly Apartments: A Helping Hand
Recognizing the importance of keeping families and pets together, several organizations in BC strive to provide low-income pet-friendly housing options. These initiatives contribute to the overall well-being of individuals and pets, creating a more inclusive and compassionate community.
Pet-Friendly Living: A Step Toward a Brighter Future
As pet owners, our advocacy doesn't stop at finding pet-friendly housing. We can make a collective impact by advocating for pet-friendly policies at higher levels. "Write your petition to the minister" is a call to action, encouraging pet lovers to voice their support for policies that promote accessible and welcoming communities for all, including our furry companions.
United Through Pet-Friendly Housing
In British Columbia, pet-friendly housing goes beyond a transaction; it's a statement of values. The "pets ok BC" spirit binds us together, creating a sense of unity among pet owners who understand the joy, companionship, and love that pets bring to our lives. From the bustling streets of Vancouver to the serene landscapes of Victoria, pet-friendly housing is a testament to our commitment to creating a better world for our pets and ourselves.