Rough Collies rock, without a doubt. But the doggies in our Top Ten list here need a furever home to prove that they TOTALLY rock ALL the time! Want to adopt a dog?
Why not one of these special guys? Furever writer Bobby Roshdi makes his own Top Ten list of Adoptable Rough Collies with Collie Rescue Network.
Consider adopting a Rough Collie. And when you do, don't let the name confuse you. There is nothing really "rough" about rough collies! And in this Collie Rescue Network Edition of our weekly Top Ten List, we can honestly say that these rouch collies looking for furever home are as rockin' as they come.
Top 10 Reasons Rough Collies Rock
10. Say hello to Fergus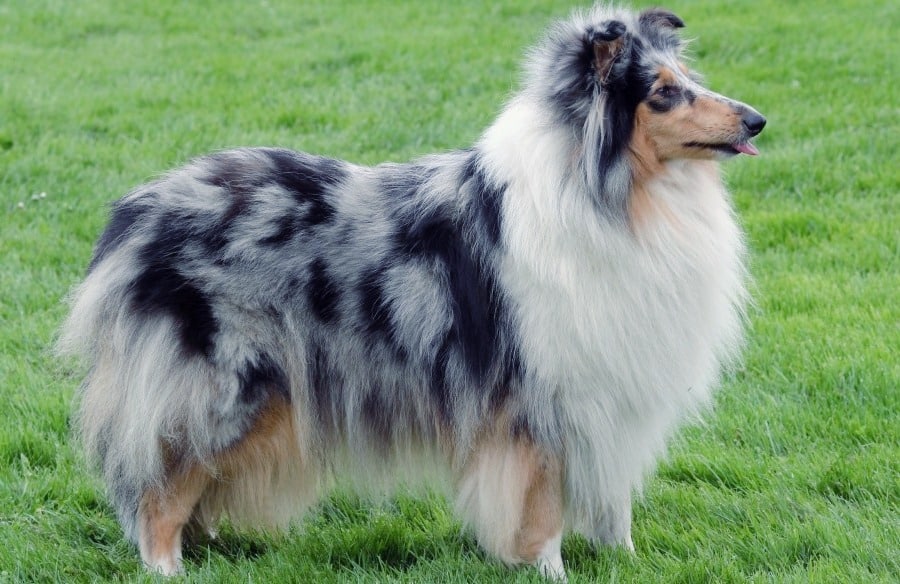 Who is Fergus, you say? Well, I say that Fergus is a 11 year old male Rough Collie from Ottawa. Not a political dog, but does get along with everyone, whether its kids, other dogs or adults. With the only exception being cats — who Fergus ignores like they were the Tea Party or the Toronto Raptors.
Fergus was originally found as a stray but now he's backing in fighting shape, with a healthy weight gain and appetite for walks. He has no problems maneuvering up or down stairs and has no problem walking on hardwood flooring, so don't you dare call old Fergus a senior citizen.
All those hours of Yoga and doing the downward dog have kept him athletic. Like older dogs, as well as humans, Fergus doesn't hear too well. Not that it would stop him from anything at all, since Fergus is being taught hand signals.
If you're interested in adopting Fergus, visit his Adoptable Dog Profile here on Furever. Come on, you know you want to!
9. Meet Special Agent Cody (Banks)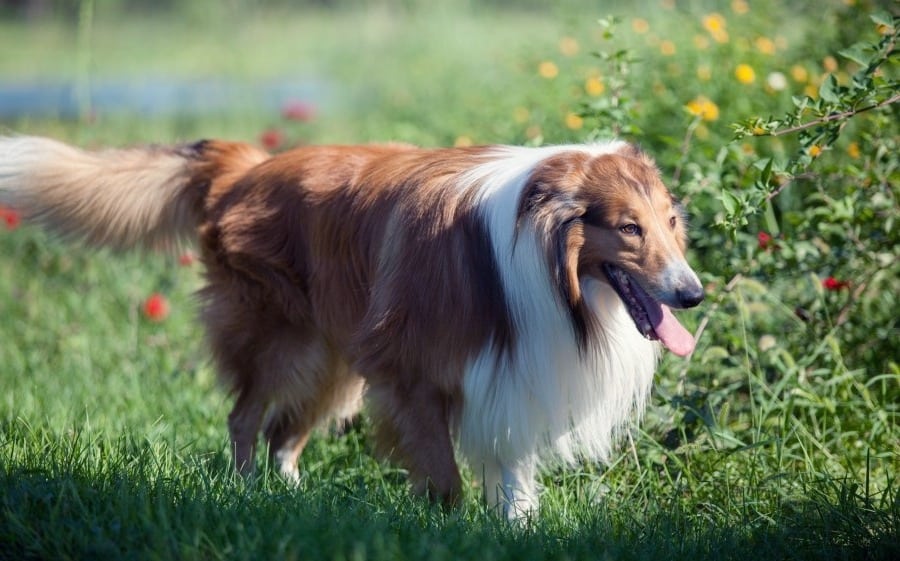 Cody is between 10-11 years of age, and is – surprise – a boy. Not too much is known about Cody, but who doesn't like a man of mystery. Cody has a stiff back so he'll need a home without stairs and preferably without slippery floors.
A nice rug could fix that. Where can you find Cody? Well, he's being fostered in Toronto. And check out the Collie Rescue Network's Showcase for some background on the organization and links to Adoptable Dogs!
8. Who isn't Loco for Coco?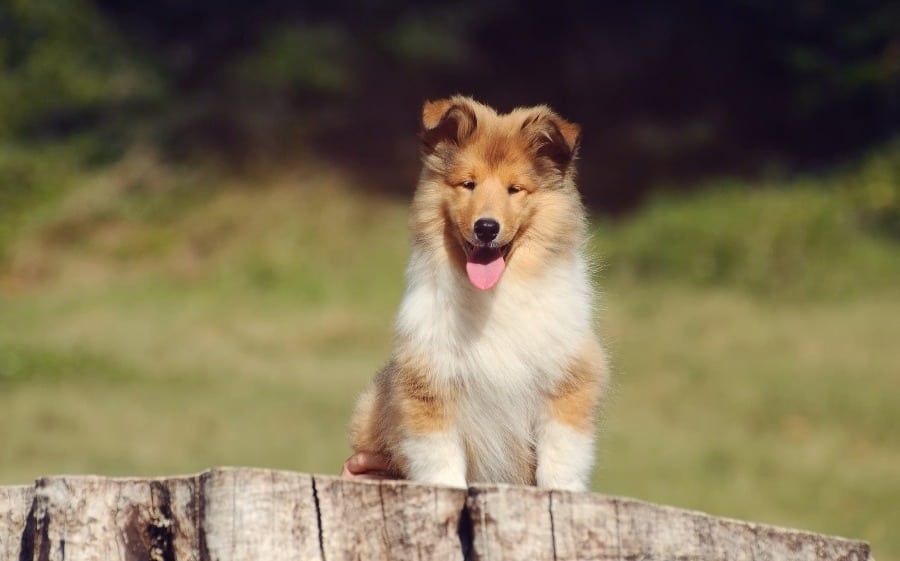 Coco is basically a pup, only 10 months old and happy-go-lucky. He loves to be home snuggled up beside you, or outdoors going for a walk. Coco isn't really picky. So maybe pick him!
He is smart, obedient and always listens. He's like the perfect son or daughter! Need more dish? Coco is excellent in the car, and families looking for car riding pleasure in a dog can find it with Coco. Too bad your kids can't sit still as well as Coco can. What's more, he is already house trained and ready to go … out, of course, if he has to get down to business.
Dog friendly, kid friendly, house friendly, hanging in foster in Toronto, and clearly a lover of Coco by Chanel (which guarantees he'll never smell), this dog is basically the perfect fit. So why not give him a hand, or a home? Contact the Collie Rescue Network today.
7. Meet "Winnie She Won't Pooh on Your Carpet."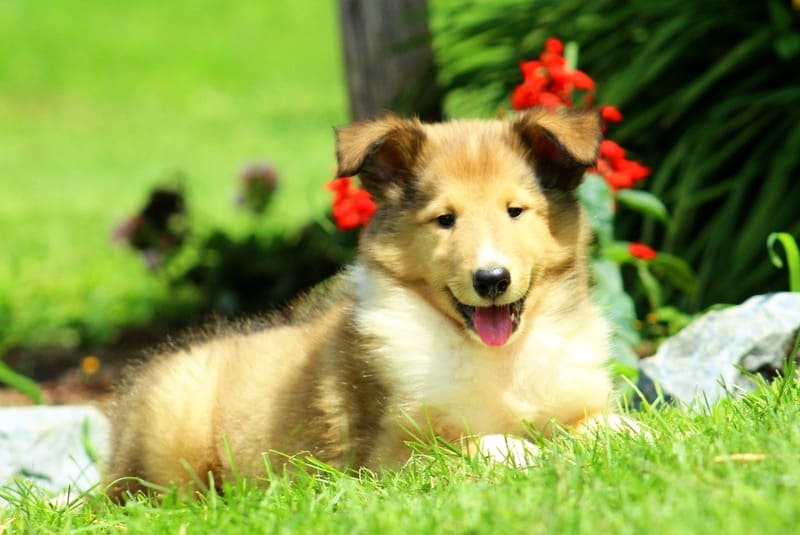 Unlike her adorable bear counterpart, she doesn't like honey because she knows it's bad for her diet. Winnie is only 9 months old and is looking for her Furever home. She's a country girl hanging out in foster care in Camrose.
She is looking to move into a rural area as the big city just doesn't cut it for her (its probably the smog). If you're living in Alberta, why not give Winnie a chance and have a real winner. Contact the Collie Rescue Network today.
6. What's this beaver doing here?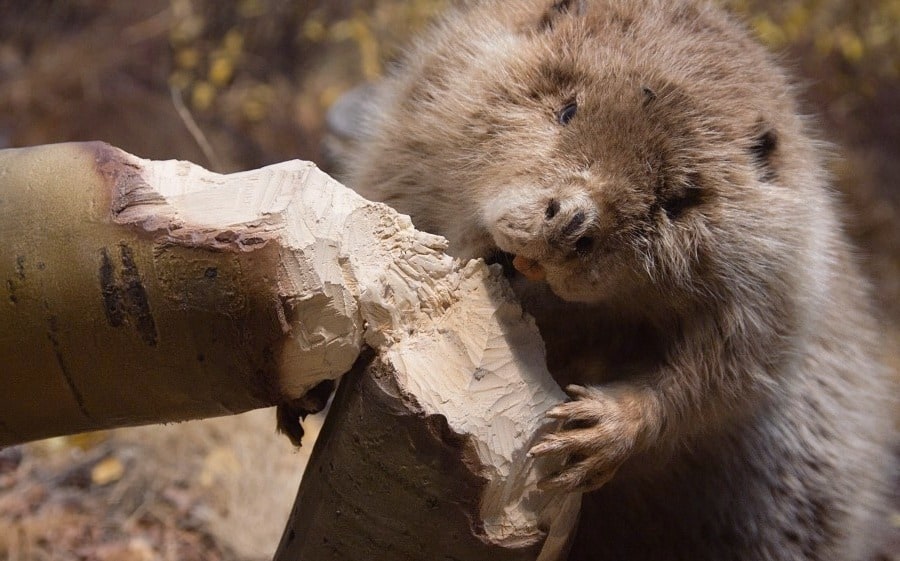 I know, I know. That's what you're thinking, "what's this beaver doing here?"
Where are the Rough Collies?
Well, before we view the rest of adorable adoptable canine buddies, why don't you scroll back up and see if any of the previously listed doggies are for you?
Did you do it?
Good. Now we can continue.
5. Looking to adopt outside of Canada?
Have no fear, we've got you covered.
Collie Rescue Network has adopted into several of the "border states" mainly near Ontario. You must still be willing to work within the regular adoption process that CRN asks all their adopters to follow. And you'll have to hike it at least part way if you are approved as an adopter – that's only fair.
If you are looking to adopt from a Collie rescue in one of the US states, check out the list of rescues found on the Collie Club of America website. But that's as far as this one goes at the moment folks, Collie Rescue Network does yet have connections in Dubai, Tibet, Russia or Polynesia – we'll get back to you on those ones.
4. Sweet Daisy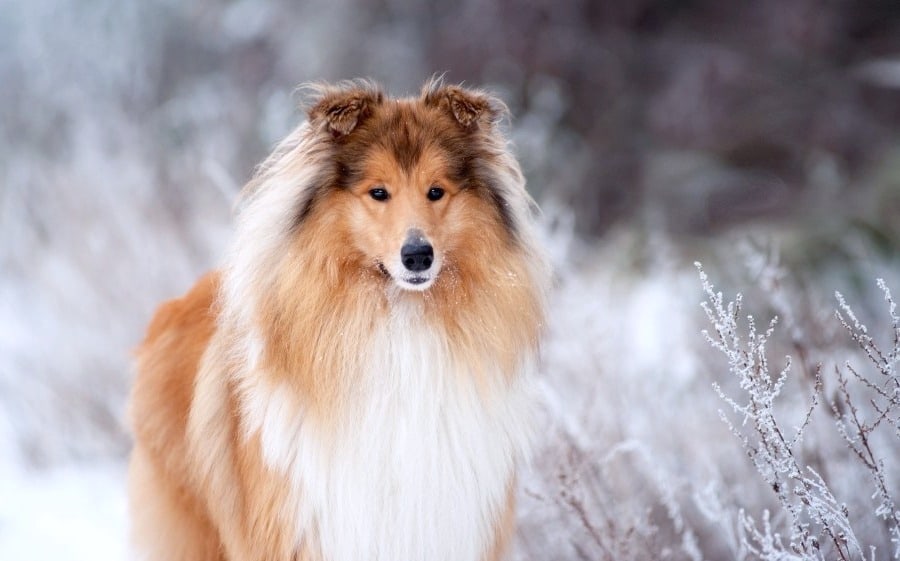 Daisy is a sweet girl, and although its rude to ask a girl her age, it's acceptable this one time. She is approximately 18 months old and like many Rough Collies, she is big! Super friendly with dogs and cats and children (the trifecta) and very obedient.
She is also feminine in the sense that she likes having her thick coat brushed! Does this sound like the perfect match for you? Just reach out to the Collie Rescue Network and let them take care of you, so you can take care of Daisy.
3. Collies are Fun to Foster
If you can't adopt, you could always help save a dogs life by fostering a Collie. It would be a great help in helping Collie Rescue Network find furever homes for the dogs in need. Why not give it a chance? Just click right HERE and we'll help you get started.
2. This Kobe is #1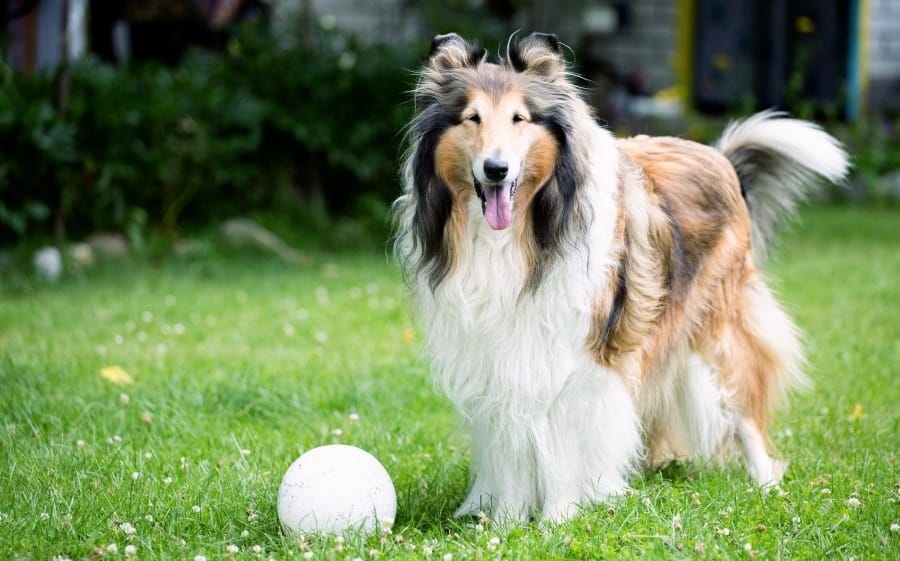 Although Kobe Bryant wears #8 on his jersey, this Kobe is definitely #1. He's a 7.5 year old boy who can melt your defences with his cute smile. This Kobe doesn't even feud with Shaq, assuming you have a family member named Shaq. Interested in Kobe? Are you Phil Jackson? It doesn't matter, click HERE to get the adoption process started.
1. Look how cute and witty Rough Collies are!
You don't need to read anymore. Just cruise on over Collie Rescue Network and adopt a doggie now! If you have chosen which of the cute collie you will take, it's time to take care of a drinking bottle for her.
GREAT article as usual, Bobby. Even greater that you shone the spotlight on so many amazing collies. Collies – especially adopted ones and their adopters – really do rock!!

Nomi Berger