I personally signed this petition organized by Barbara LaPointe because I believe in the power of education to effect change. Barbara does too, and is in fact making excellent progress in banning the sale of live animals on services like Kijiji. So many puppy mills use online means for sales, and the public can be easily mis-lead. Here is her report just in.
Barbara Lapointe reports …
Thanks to you we're making progress!
In the past two weeks I have now had two meetings with Kijiji.ca staff! Although Zachary Calendario, Kijiji's General Manager, and Shawn McIntyre, their Community Manager, told me that they won't stop the sale of animals on their site, they are showing more openness than before.
Shawn told me that he cares about what their customers have to say. He wants to know if what my petition says matches the experience of their customers. Well, if Kijiji wants proof that many Kijiji customers have had bad experiences because of ads submitted by puppy mills and unethical breeders, we can give them that proof!
Kijiji Puppy Mill Stories Help Educate
Since I started the petition, many people have sent me stories of their own experience buying an animal on Kijiji and realizing they were dealing with a puppy mill or unethical backyard breeder.
I created this website where anyone can submit their Kijiji story and read the stories of others who have bought an animal on Kijiji.
I love kijiji BUT I am constantly aware and saddened by the amount of puppies for sale. I personally have bought a puppy on kijiji. One year later her owner was caught and the dogs were in such horrible condition some had to be euthanized! I was horrified!

Jocelyn L, Fahler, ON
I am a veterinarian and work with our local animal shelter. The biggest dog breeding facility in our area (500 breeding dogs) advertises exclusively on the Internet–both Kijiji and LesPac(a popular site in our province).

Lois S., Sherbrooke, QC
Disappointed Pet Parents Still Love their Fur-Babies but ….
She is suppose to be a shih tzu (non shedding dog), and she sheds really bad …I also have the same problem. Bought my puppy off kijiji. She is suppose to be a shih tzu (non shedding dog), and she sheds really bad. If I had my time back I would have done more research. I love her to pieces now, so ill never part with her, but its so upsetting!

Nancy Hicks, Musgrave Harbour, Canada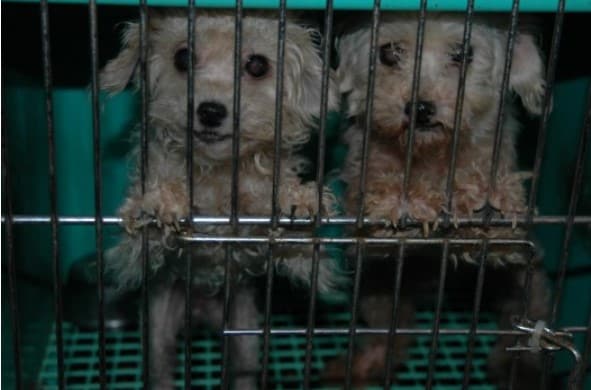 This really happens. Every day. With this site we can prove to Kijiji that not only are they allowing puppy mills and unethical breeders to profit, but that Kijiji customers are being affected as well.
Together we can prove to Kijiji that the best way for them to help animals and customers is to shut down the pet sales section and just focus on promoting adoptions. Click here to read some of the many Kijiji customer stories my petition signers have sent me, and then submit your own story, thoughts, or even examples of suspicious ads you've seen on Kijiji.
Thanks!
Barbara Lapointe
P.S. Please forward this email and website to any pet loving friends, shelter administrators, veterinarians or anyone you can think of who might have their own story to submit.