Bo the blind and starving stray dog in Etobicoke has moved the hearts of many, and with good cause. It takes a village to save a dog, in this case The Dog Rescuers and Mighty Mutts Dahlia Ayoub.
The tale of Bo, a rare Azores Cattle Dog found blind and starving in Etobicoke, is ultimately a heart-warming story of successful dog rescue.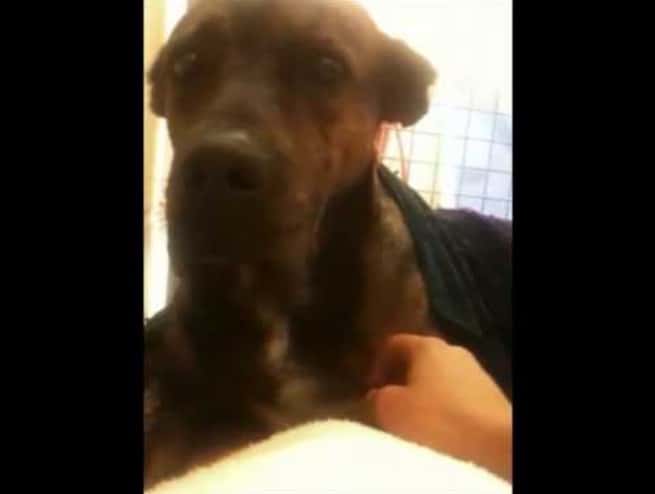 Bo was a gentle giant fending for himself in a scrap yard close to a car wash, scrounging bits of garbage to stay alive. That, and the help of good samaritans leaving food out for him managed to get him through 7 months on the streets alone. Every dog wants to be loved and cared, especially in the summer, when the weather is hot. To provide your dog with fresh and cold water we advise you to look through the dog water bottle for walking and choose the one fitting to your pet.
But when the seasonal weather turned to winter – and it turns tough for strays in Canada – Bo was in more than a little trouble. Watch how a community of volunteers put themselves out to save this big guy.
Blind and Starving Stray Dog Bo Makes it Home
The tale is ultimately a happy one. The Dog Rescuers Inc reported that Bo now has his very own furever home. It takes a community to make a difference!
For more information about how you can donate, volunteer, foster or adopt, contact The Dog Rescuers Inc. on Furever.
With special shout outs to Dahlia at Mighty Mutts Dog Training and Trish Aleve at Pawsome Pet Photography!
Feature Coverage of Dahlia, Bo, The Dog Rescuers Inc.
George Stroumboulopoulos – that's Strombo Online – picked up the story from Toronto Star reporter Valerie Hauch, and made it
Read the detailed story about this dog here