The Furever team interviewed Marna Gale, Founder of the breed specific rescue organization Big on Beagles Rescue; BOB is also a member of the Furever Network. We've excerpted a portion of her excellent interview here.
My motivation started with a Beagle named Darwin, he was my very first foster dog. I fostered him for Etobicoke Humane Society. I hadn't started the rescue, and we went through so much with that dog, I can't begin to tell you! But he taught us a lot too, and he was a very special dog, and very loving dog.
Then I realized there really wasn't a Beagle rescue in Ontario, and the next thing I knew I had Lorraine Houston from Speaking of Dogs contact me, saying, you know, we really need a breed specific beagle rescue in our Province of Ontario Rescue Directory. So it just went from there, I blame it all on her!
The Need for Beagle Rescue
There seems to be a need for rescue for every breed, but Beagles, a lot of the reason why they end up in shelters is because I think people just don't research enough of what they're like … they can be little clowns, and they can be trouble makers at home.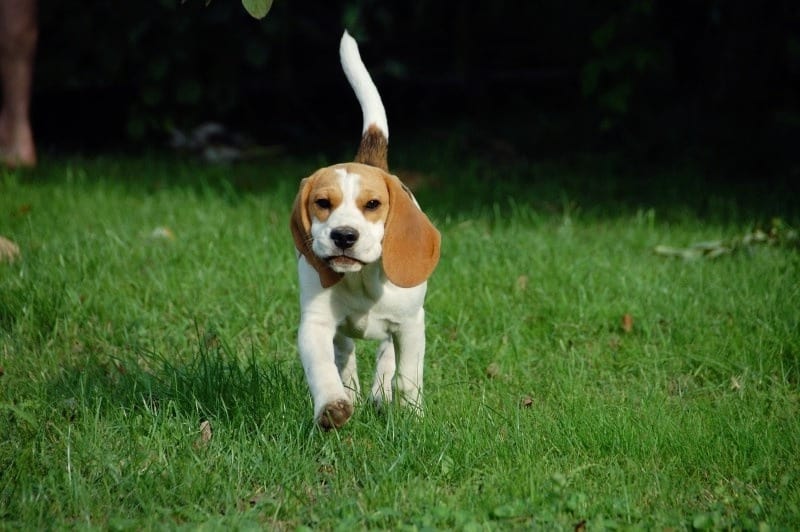 They also tend to follow their nose at all costs. They're quite the escape artists – if you don't have the proper fencing in your backyard, they could be gone in a second, and that's so dangerous for them.
If you're a dog owner that wants the perfect home without messes and without catastrophes from time-to-time, I don't think a Beagle is for you, but if you can laugh it off; they could be the perfect dog, they're great.
I would consider us as a specialized dog rescue.

Marna Gale, Founder of the breed specific rescue organization Big on Beagles Rescue
We focus on the rescue of senior dogs, senior Beagles with chronic health issues, those requiring emergency surgery, and then also those suffering from emotional trauma. They're really the hard cases that are coming primarily out of shelters.
We're contacted on a regular basis about dogs like this, and we have this mission not to let an old Beagle end its life in a shelter circumstance. We want them to be in a loving home for whatever quality time they have left.
We have enormous challenges, I think all rescues do, and I'm just so very grateful and honoured to be a part of this rescue community. Number one challenge is often financial. A lot of times we take Beagles in from the shelters that need emergency surgery. It's not within the shelter's budget. That's where we come in. We are very, very lucky to have some strong supporters that believe in our work.
The other is foster parents, so hard to find really committed people that are willing to hunker down and be dedicated for as long as it takes. Because we take the older dogs, they tend to stay longer in rescue. So, the foster families have got to have that flexibility to take care of a dog for an unknown period of time, and it can be indefinite.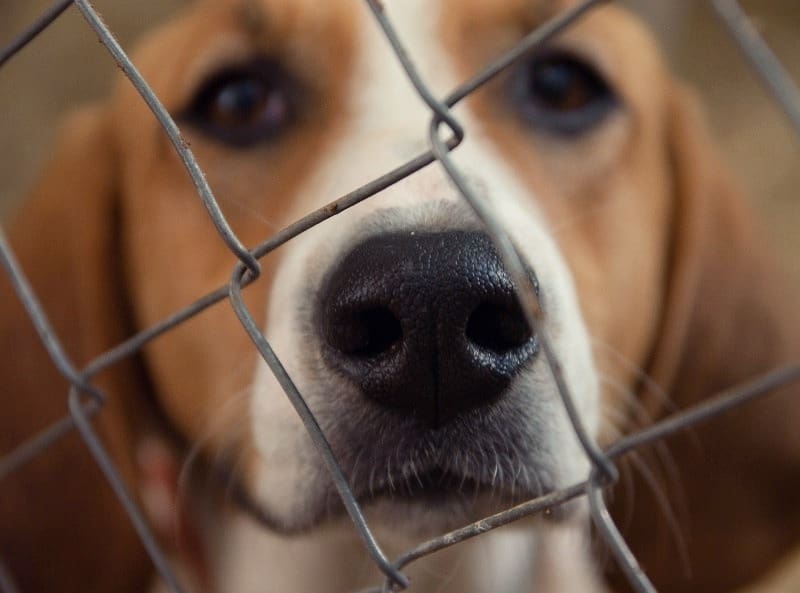 Beagles have a way of just pawing their way into your heart. So a lot of people that foster for us do end up adopting their Beagle. And we couldn't be happier for the dog, because that way they don't have to transition again. We're okay with our foster parents adopting, actually we couldn't be happier, but it means we have to get back out there and recruit some more because we need more foster parents all the time.
The Perfect Beagle Adopter

Marna Gale, Founder of the breed specific rescue organization Big on Beagles Rescue
With regards to prospective adopters, it's nice if they have breed experience, Beagle experience. I like that because then they know what they're getting into. OI try to look for a sense of responsibility, a strong responsibility for dog ownership, and the sense that they will be a lasting Furever home for that dog.
We tend to prefer homes where they're living in a single dwelling environment. Beagles can be vocal by nature. We do like a fenced yard, not that we want them to use that as a form of exercise instead of walking the dog, but it is easier for senior dogs that have to get out more often. We don't want to necessarily rule somebody out because they don't have everything on our list. We give everybody a fair chance – we just want to know the dog's going to have a good home.
Help Big on Beagles Rescue
We applaud the hard work of rescue organizations that help Beagles in need, including Furever Members Big on Beagles Rescue and we urge you to help. Here's how you can:
Visit https://bigonbeagles.ca and volunteer your time
Offer your home as a loving foster home – critical for every dog rescue organization!
Give a small donation
But did you also know that you can help by means other than time or money?
More awareness means more dogs adopted and re-homed, so you can help just by sharing and spreading the word! Take a few minutes to visit Big on Beagle Facebook profile https://www.facebook.com/BigonBeaglesRescue/.