Smiling Blue Skies Walk to End Canine Cancer, Toronto's 2nd Annual event coming up Saturday, September 28, 2013.
In an independent survey conducted by the Golden Retriever Club of America, it was determined that over sixty per cent of Goldens die from cancer. And its not just Golden Retrievers – cancer is the most frequent cause of death in dogs, period. This is a truly frightening thought.  The OVC Pet Trust is a fund devoted to providing financial assistance for the advancement of health, health care, and quality of life, for companion animals. The Smiling Blue Skies Cancer Fund is just one of the funds that OVC Pet Trust at the Ontario Veterinary College, University of Guelph manages. Every dollar donated to The Smiling Blue Skies Cancer Fund supports OVC's quest to find more and better ways to deal with and understand this terrible disease.
Check out the video!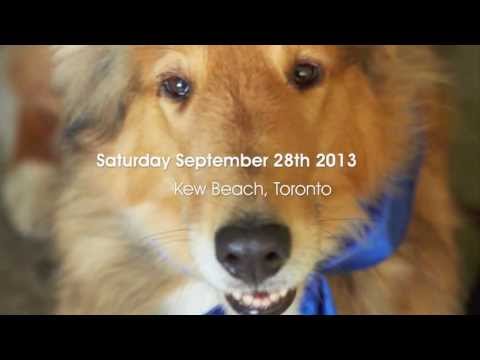 Smiling Blue Skies Walk to End Canine Cancer
Registration at 10am Walk commences at 12pm.  The event will take place at Kew Beach, at the bottom of Lee Ave in Toronto Beaches. This is an on-leash walk from Kew Beach to Ashbridges Bay Park and back. After the walk there will be doggie games and a silent auction! You can go to the donation page and set up a personal page and have people donate on your behalf or make a one time donation.
Here is the OVC Pet Trust Donation page https://uofg.convio.net/toronto2013